12 August, 2016
Natural Grocers Ice cream social
Yesterday I had the pleasure of participating in the Natural Grocers 61st Birthday celebration. There were plenty of fun things to do such as an actual hula hoop Guinness world record attempt, Prizes to win, ice cream and root beer floats (including dairy free), free samples to eat and samples to try of various products too. I of course was doing free chair massage. It was a wonderful time to see old friends and new friends as well.
July 18,2016
Nature's Healing Art-Open house
My open house this past Saturday was a success! Thank you so much to my clients and my friends who attended. I hope you all enjoyed yourselves. My husband Gary as usual was a tremendous help.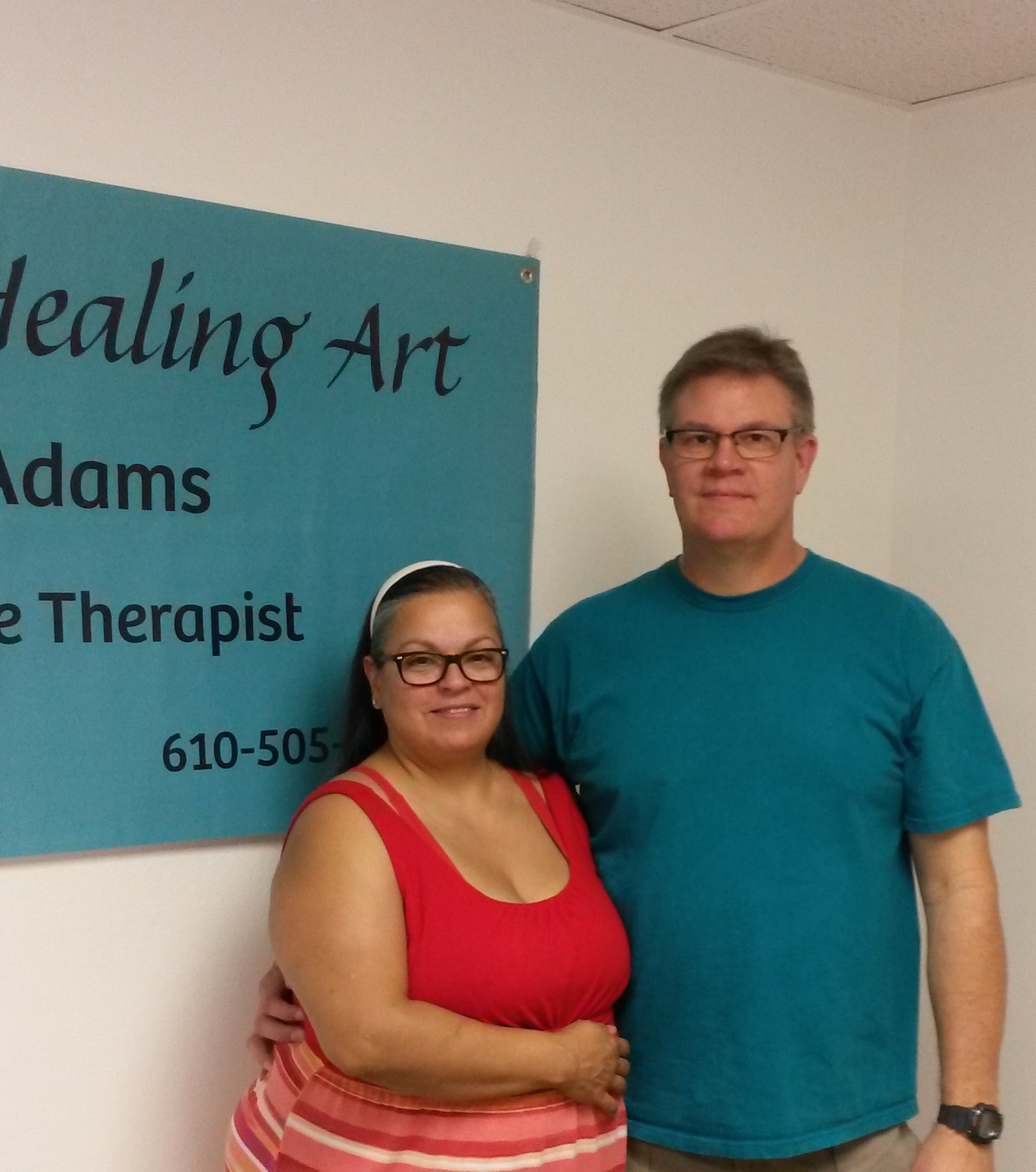 16 July, 2016
I will be having an OPEN HOUSE at my new location. Stop by on Saturday between 1-4 PM. Healthy foods and beverages will be provided.
28 November, 2015
Republic Bank and Trust Small Business Saturday
Today only earn SIX Republic ExtraRewards Points for EVERY DOLLAR you spend! You may purchase services in advance today by calling me at 610-505-5206.
02 September, 2015
Today I had the pleasure of treating returning teachers to chair massage at Kennedy Elementary. Who could possibly need a rejuvenating break from the chaos of the day more than these determined teachers?
13 August, 2015
Come see me at Natural Grocers during their 60th Anniversary Celebration. In addition to their planned festivities, I will be offering free chair massage from 11 AM to 1 PM, and again from 3-6 PM.
Come see me at Michelangelo's coffee and wine bar during the August 2nd Friday Art Walk. I will be offering free chair massage under the awning from 6:00-9:00 PM.
Michelangelo's is located on the corner of Main and Peters.